Welcome Back: Letter from Principal Jones
Posted: | Updated: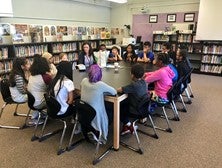 Greetings Rainier View Families,
Welcome to a new school year! I extend a warm welcome to our new and returning families to the 2022-23 school year.
I am honored to serve as the principal of Rainier View Elementary.
As I enter my 17th year of leadership (12th year at Rainier View), I understand the importance and embrace all opportunities to work together with educators, students, and families. Working together, we can collectively ensure that every student is successful at Rainier View Elementary.
In the coming weeks, there will be several opportunities for students and families prior to the start of school for August Back to School Events.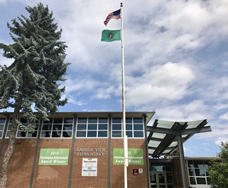 Please save the date for August 31, 2022 at 2:30-4 p.m. for Principal Meet and Greet, Laptop/ipad Distribution, and School Tours.
With tradition, comes great responsibility. Our team of educators are committed to ensuring Rainer View Elementary continues to provide standards of high-quality instruction in every classroom with deep care.
This sets us apart and continues to ensure that Rainier View Elementary remains a top performing elementary school providing a solid academic foundation lighting the path for every child K-12, college, and career.
Please continue to navigate our website weekly for return to school information.
Respectfully,
Anitra Jones, Principal
alpinchback@seattleschools.org 206-252-6700