Back to School Announcements and Forms
Posted: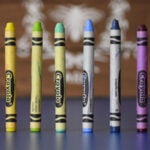 Welcome to the 2023-24 School Year!
Rainier View Community Back to School Night: August 30, 2023
School Dress Code
Rainier View Elementary is a uniform school Monday-Thursday
Bottoms: Khaki or Blue
Shirts: Red, White, or Blue
School Supplies
Rainier View Elementary provides all school supplies for K-5 students. Families can purchase a backpack and lunchbox. If students need a backpack, please contact the main office at 206-252-6700.
Kindergarten Family Connection Meetings
September 6-8
Kindergarten students and families meet their new teachers.
Expect to hear from your child's school in late August to schedule a 30-45 minute appointment.
School visits will be scheduled at a mutually agreed time and place: typically, at school or by telephone, videoconference, home visit, etc.
Back to School 2023-24
First Day of School
1st – 12th grade students Wednesday, Sept. 6
Preschool and kindergarten students Monday, Sept. 11
View all 2023-24 school year dates.
View all start and end times for SPS schools.
Back to School Checklist
Please click the following sections below for general back-to-school information provided by the district. Additionally, please check with your student's school for specific information.